All Instructors and Committee Members are non-paid volunteers. Any Club Members who wish to become an instructor are asked to contact another Instructor, Committee Person or the Admin Officer. The Club regularly runs training courses for new Instructors.
Administration Officer | Tracy Dreyer
M: 0450 902 520
E: secretary@caboolturedogobedience.com.au
President | Mary Waldon
M: 0404 052 519
E: president@caboolturedogobedience.com.au
Vice President | Fiona Lester
Secretary | Cass Beecham
Treasurer | Lesley Affleck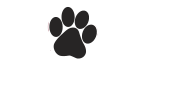 Canine Control Council (QLD)
Ultimate control of all recognised dog activities in Australia from Conformation Shows to Obedience Trials rests with the Australian National Kennel Council (ANKC). The ANKC consists of separate controlling bodies for each state.

In Queensland the controlling body is the CCCQ whose headquarters are at their Durack Grounds. Next in line of control are the various Breed and Obedience Clubs, each of which must be affiliated with the CCCQ to be able to conduct recognised and official Shows and Trials. Caboolture Sports Dog Obedience Club is, of course, such an affiliate.
We're here to answer your questions